Total of 1 products are displayed.
-%50
New
Out of stock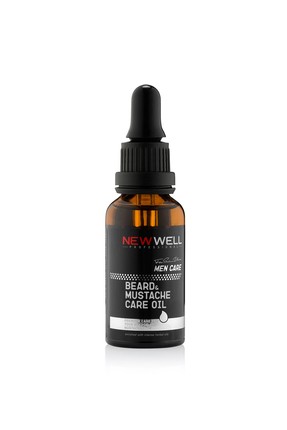 You know how girls wish for shorter hair, and once they cut, they miss their hair for the next 8 months. Men feel the same every time they shave their beard. 
Your beard care routine needs more than a shave and half-baked wash. For many men, the beard is a big part of their appearance. The longer is your beard the more effort you need to put in. Beard hair in many ways is like head hair. Its shine, health, and growth depend on your diet and your beard care products. 
Let us share with you some expert insight on beard care, and best beard products. 
How to take care of a beard? 
Step 1: Wash your beard 
You don't need a special shampoo for your beard. Your regular shampoo can do fine. This step is important to keep your beard clean, and smelling good. Also, a great way to prevent dirt from sticking up there.
Step 2: Hydrate your beard regularly 
If you want your beard to have that special shine, also looking natural, beard oil is the way to go. Beard oils can provide moisture to the roots (your skin). 
Our beard oil product has been popular among our men customers. Beard & Mustache Care Oil that contains useful oils that will help make your beard look more vibrant. With our beard care oil your beard and mustache both will grow thicker and longer. It will also nourish your skin under the beard.
Step 3: Tidy up your beard.
Tidying up your beard is significant to keeping your beard looking neat and healthy. Neat your beard using scissors. Other options will lead your beard hair to have split ends. Also, scissor is a safe tool that will help you to shape your beard. You can control the pace and angle of cutting.
How to grow a beard? 
We all have at least one friend who's always going about "Oh! I wish I had a thicker beard?" 
The truth is that not all genes are created equal. Some men are bestowed with a great thick beard. Others have to resort to beard growth products. In extreme cases even resort to beard transplant. 
We recommend you to go through the easy options first. Such as beard serums or beard care kit. Some of these serums' formulas contain natural oils. That stimulates your follicles. It provides vitamins to your skin to help the growth process. 
Also, taking care of your health plays a key role. And be patient. 
How to shape a beard? 
You have to identify your face shape. Depending on your face shape experts will suggest an appropriate beard shape.
Make sure to comb your beard hair in the same direction. The most natural direction is starting from top to bottom in a downward motion. 
Shape your sideburns and your beard with a professional razor or sharp hair clippers. To give it a defined line. 
Also, repeat the shaping process to your neck, and your mustache below your upper lip and above the mustache. 
Now, growing your beard won't be as daunting as you thought. Visit our website for more self-care products.