Total of 1 products are displayed.
-%50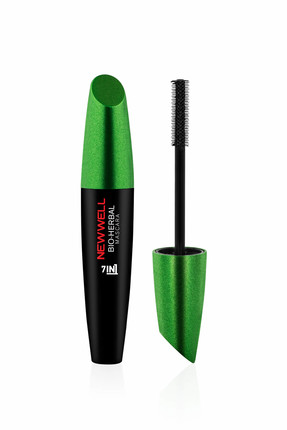 No makeup application is ever complete without the magical touch of mascara. Sensational looks with long and curled natural looking lashes without ever putting fake lashes is the dream of many. Fake lashes don't cooperate and lash extension is a second thought by many, but there is something that will always be there for you: Mascara. The staple of any makeup looks go from lengthening mascaras but it is also important to know how to apply it correctly without getting clumps and getting all spidery. 
How to apply mascara?
It is important to have a mascara that works the best for your lash type and usage. It needs to have a buildable formula so that anyone from 7-70 years old can apply and achieve an appealing look in minutes! If you are running late but still want to give that effect as if you have put some effort? Grab a mascara and you can even apply it on the way to your destination.
First, pick the right consistency and colour to your liking. A small tip: Black mascaras create contrast and tend to make your eyes look bigger than usual. If you are blonde, use a dark brown mascara to pop them eyes even more! If you want to make sure your mascara stays put all day during your errands and daily routine, you will not want anything else but New Well's Volume & Waterproof mascara. With its dense, fat tip with a slight edge, it will create bold eyes. Its dense bristle brush will comb your lashes out and create a false lash effect on your lashes. 
Some choose to curl their lashes with a lash curler to give a little more effect to your lashes. Close your eyes and place the curler to your upper lashes and hold it there for a few seconds. 
Get the product on the brush but take away access to prevent clumpiness. Slowly move your hand side to side and swirl the brush and make sure you cover the lashes completely. Not applying too much product will help you build an even and complete look until you are satisfied with it. Be careful to not to apply too much product at the tip of your lashes otherwise, your lashes will be weighed down and will look scarce since the roots are not black enough to create the illusion of dense lashes. Repeat the same process for your lower lashes as well. If you have sensitive eyes that get watery during each makeup application you might want to use a mascara with smaller wand to reach your lower lashes better. New Well offers you a list of products with best mascara for sensitive eyes. 7in1 Bio-Herbal Mascara does not only create volume and separate your lashes but also nourishes your lashes as a natural mascara.
At this point, you can build or leave it as it is. To maximise the effect, curl your lashes both before and after applying mascara. Wait for it to dry and start curling. 
What is the best mascara?
Deciding on the best mascara depends on the usage and the desired effects. The best waterproof mascara by New Well and New Well Handmade mascara is important to consider if you are around water or tend to sweat a lot. You are not around any of these but still looking for something that will stay all day? Then you are on the right spot! Check out New Well's extensive range of waterproof mascaras to decide on yours. 
Now you know enough about the mascaras and how to apply them. If you want to start your journey to find the right mascara that will be the one only for you, check our prices at New Well's website.